The Carin Nguyen Real Estate Network
Carin is a wife and mother raising four children and co-leading one of the nation's top real estate teams with her husband, Son (having been ranked as high as #2 in the US by Real Trends published in The Wall Street Journal. She has personally sold more than 2000 homes and is an Arizona native with a background in lending prior to her twenty years in real estate. Her personal mission is to transform the lives of great-hearted people by fostering emotional and economic wealth so that they create the most incredible legacies possible.
The Carin Nguyen Real Estate Network has been a trusted name in Arizona real estate for the last twenty years having successfully helped more than 5000 buyers and sellers valley-wide.
We work fiercely to protect the wealth, equity and interests of our clients and are passionate and determined to fulfill our mission to create the most incredible legacies possible. Our team understands not only the complexity but also the sensitivity involved when managing estate and probate sales and we navigate them with thoughtfulness and care.
We offer solutions and strategies to net our clients the most amount of money in the least amount of time, which is evidenced by our list to sales price ratio at nearly a full 3% higher than the average real estate agent's in AZ. This is over $8000 more for our sellers on a $300,000 home.
We recognize that for some sellers certainty and convenience may most important. This is why we also have the option to solicit and bring several cash offers that are near market value and can close in as quickly as 7 days for those who want or need a no hassle, quick close.
The Carin Nguyen Real Estate Network has established a network of trusted partners and vendors to assist with our client's various needs. Our providers handle cleaning and organization, complete estate sales for personal property, simple home improvement all the way up to complete remodels.
We want to be your first choice in real estate and will do what it takes to earn your trust and accomplish your goals.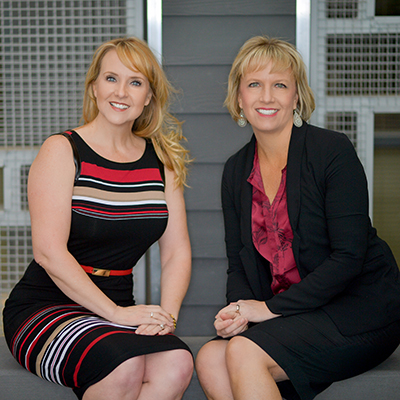 Carin Nguyen
&
Julie Gutwein
REALTOR® and Probate Expert